For 12 years, I have been creating sound for short and feature films, video games, advertising and documentaries.
Graduated in sound creation and production, I have a passion for the world of sound and music. I design any kind of sound for your projects: custom sound effects, foley, film music and video games.
My studio is equipped with 5.1 multichannel sound for the best audio experience.
Sound Design
Sound Branding
Sound Editing
Foley
Music
Original score
Arrangement
Production
Mixing
5.1 for theaters
TV R128
Web
Recording
Voice / Instruments
Sound Effects
On set
FALLOUT 4
PC, PS4 & XBOX video game
Localization
Ghost of a Tale
PC, PS4, XBOX  & Nintendo Switch Video game
Foley and Sound Design

Machete
Feature film by Robert Rodriguez
Jessica Alba ADR recording

Schirkoa
Animation short film selected for Oscars 2017
Sound design,  foley, original score and re-recording mixing

URWERK
Luxury swiss watches
Sound Design

Dealer
Feature film
Foley and re-recording mixing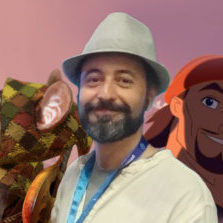 Lionel Gallat
Lionel Gallat, video game creator, former animation director at Dreamworks
"I've called onto Nicolas' expertise for Ghost of a Tale as I needed a professional foley artist to take on the task of coming up with brand new sound effects for the game. I was adamant about not using generic sounds, I needed instead a plethora of quite specific effects that would successfully mesh into the game's world in order to create a highly evocative result. Nicolas is a true professional and cares very much about the quality of his work. His involvement would be an asset to any production, he's dedicated to delivering a stellar performance and I would hire him again on future projects in a heartbeat."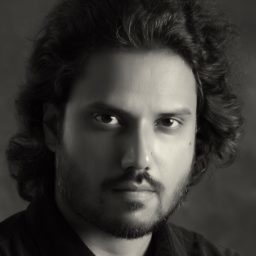 Ishan Shukla
Director, screenwriter, 3D artist
"Working with Nicolas was a creatively satisfying experience. In terms of sound design, his attention to detail is unparalleled. He is really passionate about his craft and recorded almost everything from scratch. That really added to the atmosphere and life of the film, and made each location and character come to life. In terms of music he is the kind of composer who isn't just versatile but brings his own flavor to the outcome and elevates the impact. He understands the language of film medium really well, and doesn't shy away from bringing fresh ideas. He also provided valuable feedback and ideas that added subtle yet powerful touches to the film."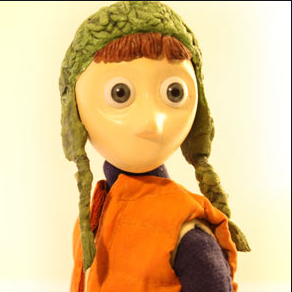 Emma Mc Cann
Director, animation artist
"Nicolas created the sound for my short animated film "Settling". He did a brilliant job and was great to work with – very knowledgeable and helpful. He recorded sounds for the film in his studio and outside, and edited them all together seamlessly to generate a wonderful atmosphere of horror and suspense for the film. Nicolas also wrote a small piece of background music that I needed for one scene. I was in the studio with him for one day and it was very cool to see how all the sound came together."
Alexandre Cazals
Lighting artist at Walt Disney Animation Studios
"Nicolas made the sound design of my graduation movie and I have to say, I was blown away by his work. He is really motivated, quick to answer any demands, and his work quality is at the top ! It was a real pleasure to work with such a talented professional ! I would recommend him to anyone without any hesitation."