During my last trip to the island of Fuerteventura, the wind made my life difficult.
The sound of Canaries

What is there to record in Fuerteventura?
No much canaries actualy ! It is a fairly desert island. There are many sandy and rocky beaches, and steep cliffs. The north coast is exposed to the prevailing wind, with a strong surf, while the south coast is often more calm.
Noise pollution linked to engines is almost nonexistent, because the population density is low. It is the perfect place to record a wide variety of sea sounds.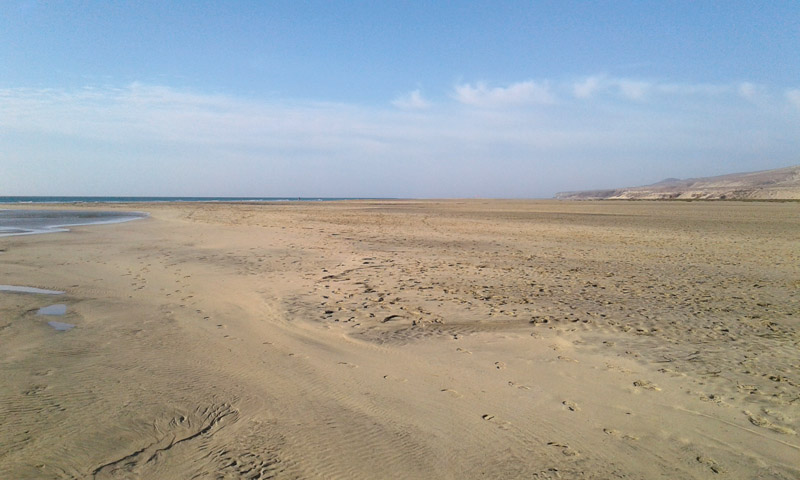 Like many passionate sound engineers, I never go on vacation without a huge sound recording equipment. But for this trip, the free space in my suitcase was limited. Impossible to bring my recorder and my favorite microphones. So I bought a portable recorder, the Sony PCM D-100, which offers good sound quality and fits easily in your pocket.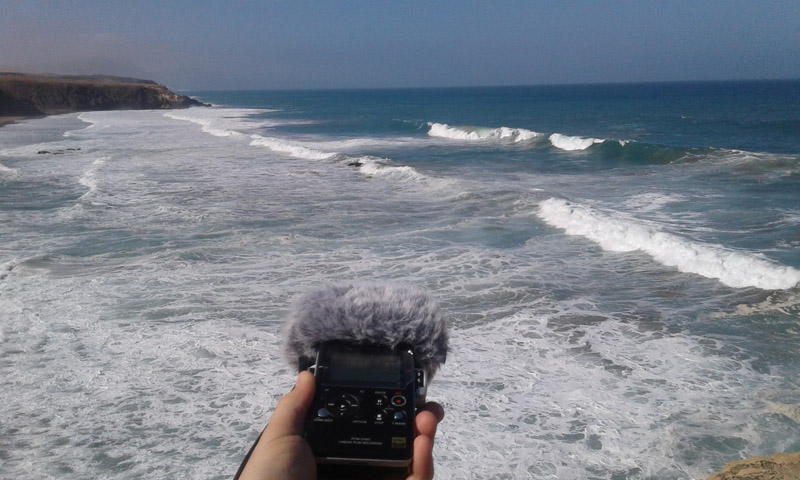 Wind and microphones

When recording outside, we use a cage in which we enclose the microphone. People often ask me what it is for: "Is it to protect the microphone?" Yes, but not from dust or water (though).
It is a wind protection called blimp, deadcat, rycote or windjammer. Without it, modern microphones, sensitive to the slightest draft, produce a terrible sound if exposed to the wind.
My little trip recorder did have a windscreen, but not very efficient due to its small size, and little problem: "Fuerteventura" means "Strong wind".

Protecting microphones against the wind
Recording on a very windy island with ineffective wind protection was my challenge during this vacation. Here are a few tips I used:
Observe the weather and plan to record at the calmest times, such as in the morning.
Try recording protected by natural shelters: dunes, rocks, cliffs.
Take shelter with what you find. Sometimes a towel held by a devoted friend, sometimes a container.
Stand with the recorder close to your body, turning your back to the wind.
Place the microphone close to the ground, where the wind is weaker, taking care not to distort the sound.
Record more length than necessary because despite these precautions, many takes have been trashed.
Use in post a tool such as Dewind from Izotope RX to recover a few takes.

Next time, I will take my usual equipment with me on vacation!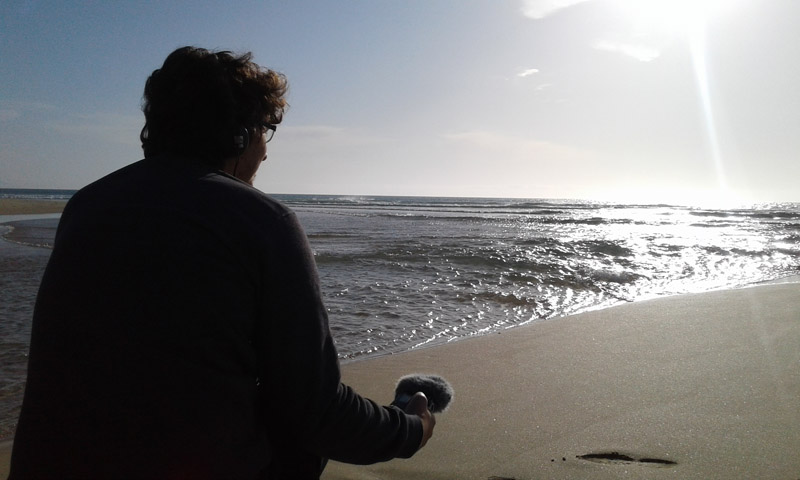 And what to do in the event of a sand storm straight from the Sahara? Leave the recorder at home! The sand dust is very thin and penetrates everywhere. I know photographers who destroyed cameras this way in the desert!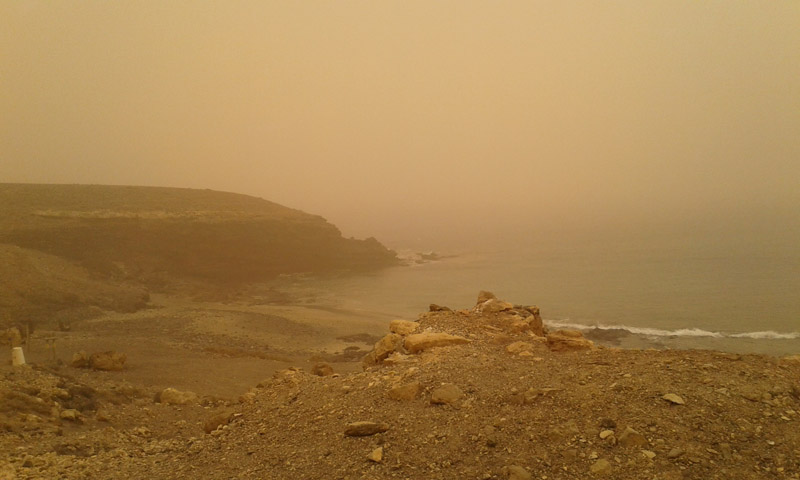 Here is a record of the rising tide, in a lagoon in Costa Calma. No motors, no animals, only water …